Spreading Joy and Making a Difference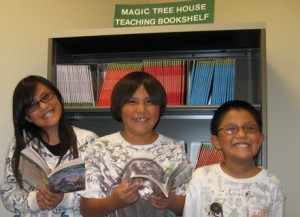 Smiles. Laughter. Hope.
That is what we will be remembering during the holiday season.
As we reached out to thousands of Native children and youth this past year, we were deeply moved by the joy on their faces as they participated in our programs.
Some of these children received a new book or bike helmet to call their own. Others got to attend summer camp or join a scout troop for the very first time.
These milestones — and others — were possible only because of the contributions we received from supporters throughout the year.
And for that, we thank you.
As we look forward to a New Year that promises even more hope and joy, we'd like to extend our warmest wishes to you and your loved ones.
If you would like to make a final year-end contribution for 2010, please click below to donate
through our secure Pay Pal site.
Or you can contribute by mail, by sending a check to:
Eve's Fund for Native American Health Initiatives
c/o Dr. Robert M. Crowell
180 Elm St., Suite 1, PMB 168
Pittsfield, MA 01201-6552
Tel: 800-646-2952