Message from the President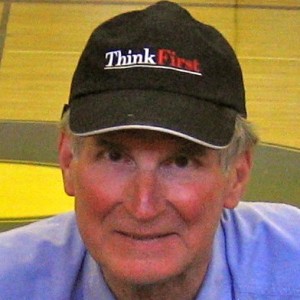 Our first five years of Eve's Fund have been fast-paced and exhilarating. Together we have accomplished much. We have implemented new programs, developed new projects, created additional partnerships, expanded our base of support and achieved remarkable program and administrative success. This newsletter will summarize our major activities and accomplishments as well as highlight future projects and areas of need. Please read it carefully and let us know as soon as possible how you can further your involvement.
In spite of how many young Native Americans we've helped in the past year, there is still so much to be done. We hope you will continue your support so, together, we can make it happen. What a year this has been! Thank you for being a friend and supporter of Eve's Fund. We couldn't do what we do without you. Click on the newsletter link below to read our 2010 Eve's Fund Newsletter in full.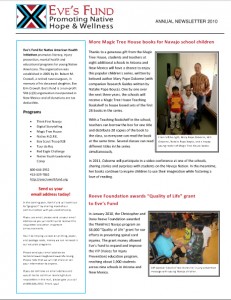 It is not too late to make a year end tax-deductible contribution here through our secure online Pay Pal account:
Or by sending a check to:
Eve's Fund for Native American Health Initiatives
c/o Robert M. Crowell, MD
180 Elm St., Suite 1, PMB 168
Pittsfield, MA 01201-6552
Our sincerest thanks again, from all of us at Eve's Fund.