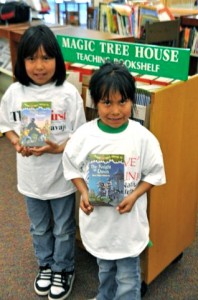 The world's favorite season is the spring. All things seem possible in May." ~Edwin Way Teale


"Hope ever tells us, tomorrow will be better." ~ Tibullus

Dear Friends of Eve's Fund,
Eve's Fund is having a Spring full of programs and activities that are positively affecting the lives of the young people we serve. Wait until you read what we've been doing and see the photos of the active, happy children.


We remain committed to helping Native youth overcome difficult obstacles, and continue our efforts to help these children live their best lives.


Out of respect for your time, we've tried to limit our updates to you. We hope you are interested enough in our efforts to click the link below for a PDF of our Spring News Update—to read a summary of our new and expanding initiatives.


We are grateful to you for your continued support.

With warm thanks,

Barbara Crowell Roy

Bob Crowell

———————————————————————————————————————