"Once you choose hope, anything is possible." 
~ Christopher Reeve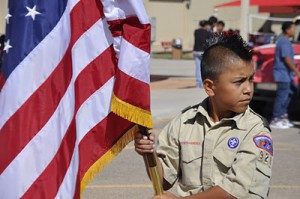 As we look ahead to the New Year with optimism and hope, we'll continue our dedication to literacy, injury prevention, mental health and education initiatives for young Native Americans.
Want to take a sneak peak at our To-Do List for 2012? Here's a snapshot:
Teach 2,500-3,000 school children how to prevent traumatic brain and   spinal cord injuries through our effective ThinkFirst Navajo Injury Prevention Education Program.
Train additional VIP (Voices for Injury Prevention) speakers—all Native injury survivors—on proven methods of teaching injury prevention.
Distribute 500 youth safety helmets in combination with safety essay competitions.