Eight years ago today, my beautiful 30 year old daughter, Eve, died in Los Angeles. I didn't think I could, or would, continue living. Somehow, through all of the shock, numbness, helplessness, sadness, missing, yearning and despair, I have survived.
As a health professional, I knew that a tragedy could happen to anyone at any time. I had just never internalized that "anyone" could be me.
I also knew that some people were incapable of providing empathy and sympathy to others during difficult times. I just never realized that it would take the death of Eve to discover who among my family, friends and acquaintances, those people were. That discovery was shocking and another loss too. Just four little words, "I am so sorry," would have made a difference in some cases. That would have been better than hearing people say, "she's at peace now," "she's in God's hands," "are you sorry you didn't…"?, "you're doing so well," "she's still in your heart," "don't feel guilty," or worse, saying nothing at all and never mentioning her name again.
How have I have endured the pain of her death and the many ways that bereaved parents are broken? What has given me the strength and courage to go on? The answers aren't clear and simple, but I will try to summarize here.
First and foremost, knowing Eve—her views on life and death, what was important to her, her passions, energy, demons, values, what she wanted for me—has helped me the most. She couldn't stand to see me sad or depressed or even a little down. She wanted me to get "physically fit," she admired my commitment to work and dedication to helping others, she loved it that I had many close women friends and she wanted me to have a happy second marriage. Over time, Eve's death inspired me to value my health and carry on my work, hobbies, friendships and marriage.
People who mentioned Eve's name and who were willing to listen to my story and allow me to talk about Eve in the same way people talk about their children who are alive helped a great deal too. People who weren't afraid be present with my tears and feelings made a difference too. My husband Vance was one of those people.
I've always loved travel but never could have predicted that two trips to Normandy would have helped me reconcile losing my daughter.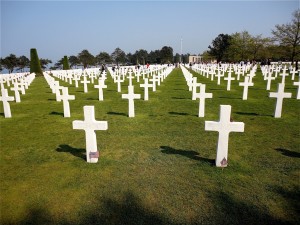 Visiting the American Cemetery there, where over 9,000 service men and women are buried including 33 pairs of brothers was a powerful wake up call to the fact that I wasn't the only mother, nor would I be the last, to have lost a child. Some parents lost all of their children fighting in World War II. Children die everyday but unless it has happened to you, you don't think about it…or maybe don't offer comfort to families who need to be consoled.
Visits, phone calls, emails, letters, poems, communication from old friends and new, former classmates, some relatives, colleagues, my ESL (English as a Second Language) students and even friends of friends not just on Eve's birthday and anniversaries like today, but on a regular basis or at surprising times consoled me and often cheered me up.
Scanning and organizing photos of Eve at all stages of her life, although a painful process, also had a therapeutic effect on my well-being. Some of the albums can be seen online
here
, or on the
website
I created in Eve's memory. These unpublished ones were taken at her brother Wyatt's wedding to Elizabeth Boggess, the year before her death. She was stunning as a bridesmaid and it was such a happy time for all of us.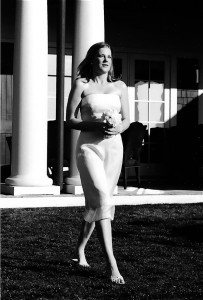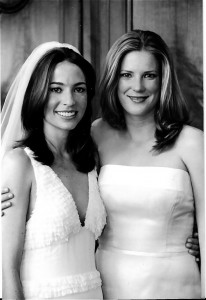 Even though Eve was a corporate attorney, she was always a champion and advocate for underserved people less fortunate than herself. Those values provided the inspiration for her father, Bob Crowell to start Eve's Fund for Native American Health Initiatives over 7 years ago. Eve's Fund is a non-profit community organization that promotes Hope and Wellness for Native American youth in the southwestern US. We sponsor programs in literacy, injury prevention, mental health and leadership primarily on the Navajo Nation in Arizona, New Mexico and Utah. In the past two years alone, we have received grants from the Christopher and Dana Reeve Foundation, State of New Mexico Governor's Commission on Disability and Con Alma Health Foundation to provide injury prevention education to Navajo school children in grades 1-12 through our ThinkFirst Navajo program.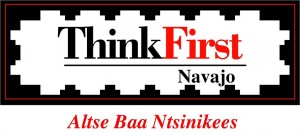 Another recent and momentous event, is that Eve's best friend from her college years, Emma Jacobson-Sive and her husband, Chris Lapin have named their daughter,
Charlotte Eve Lapin.
We are so pleased and thankful that they chose to do this and know how much it would have meant to Eve. Here are happy mother and baby.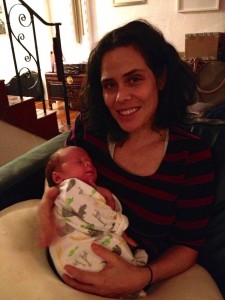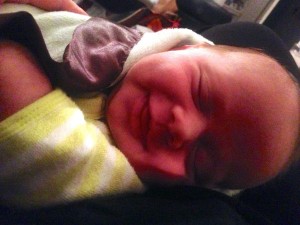 On this sad and memorable day, I want to give my most loving and heartfelt thanks to all of you who have been there for me, for Eve's dad Bob and for her brother Wyatt throughout these years of life without Eve. You know who you are. Your words and your actions, throughout these challenging times, have comforted and encouraged us and helped us to channel some of our grief into action.
And to those of you who have helped us grow and expand Eve's Fund, a huge thank you for your encouragement and assistance. Eve's Fund is Eve's legacy, and your ongoing financial support will enable us to sustain the organization.
But even if you never met Eve or any of her family members, there will likely be a time in your life when a family you know will suffer the loss of a child. It won't matter how old their child was or how they died, their hearts will be broken and their lives forever changed. I hope you will find a way to support the parents and siblings not just at the beginning but whenever, wherever and for as long as you can. They will always need you. Healing takes a lifetime.
Perhaps Dwight D. Eisenhower (American 34th President) said it best: "There's no tragedy in life like the death of a child. Things just never get back to the way they were."
Thank you for sharing this message with others , following the links provided and adding your comments below.

Barbara Crowell Roy, President
Eve's Fund for Native American Health Initiatives
~~~~~~~~~~~~~~~~~~~~~~~~~~~~~~~~~~~~~~~~~~~~~~
To learn more about Eve's Fund for Native American Health Initiatives or to make a donation, visit our website at: http://evecrowellsfund.org.
To share your memories of Eve or provide words of support on this special day, please visit our memorial guestbook at: Eve Erin Crowell's Guestbook.
~~~~~~~~~~~~~~~~~~~~~~~~~~~~~~~~~~~~~~~~~~~~~~