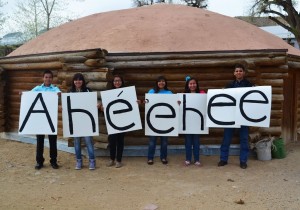 While nearly 50% of Native American students
drop out of high school, the students at Navajo Preparatory School in
Farmington, N.M., have college in their sights. To help them succeed, the school
provides a rigorous academic program in a structured residential environment.
For the 2012-13 academic year, Eve's Fund
awarded $1,000 scholarships to six students at Navajo Prep, which will cover
all required student fees. These motivated young people are challenging
themselves academically while learning important skills such as self-discipline
and time management.

Read on to learn more about these special students…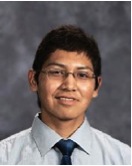 Brandy Clark
Brandy Clark
Brandy Clark
Ya'at'eeh (Hello)!
I'm a senior
at Navajo Prep. I currently reside in Teec Nos Pos, Ariz., with my father,
Benjamin, older brother, Lane, and little sister, Shihaya Clark. My father is
what our people call a medicine man
¾
a person who
performs ceremonies to help cure a patient. My brother is a student at New
Mexico Military Institute in Roswell, N.M., majoring in Criminal Justice. My
sister is in sixth grade, attending Red Mesa Junior High School.
In
high school I have played both football and baseball. During my junior year, I became
interested in snowboarding when I took part in the school's "Snow Day" at
Durango Mountain Resort in Colorado. While at home on the weekends, I enjoy
riding my horse, Ranger, around the canyons and sometimes up on Carrizo
Mountain, located near my house.
One
great accomplishment that I am proud of is earning the highest score rate for
my senior project
.
After graduating from Navajo Prep, I've decided to join my
brother down at the New Mexico Military Institute and later plan to apply to
the Naval Academy in Annapolis, Md. Eventually, I want to honorably serve in
the U.S. Marine Corps, commissioned as a Second Lieutenant. I'm not too sure
whether I want to make the military a career, but I'm sure I'll enjoy traveling
and seeing the world, and more importantly, serving our great nation!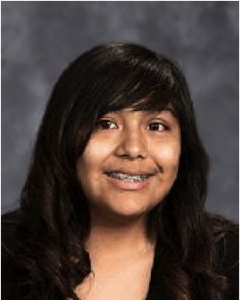 Shaniya Katoney
Shaniya
Katoney
I am 17 years old and in the 11th grade. I am
from Klagetoh, Ariz. I live with my mom and my brothers. I like to play
volleyball and ride horses. My favorite color is purple and my favorite food is
Italian. My favorite subject in school is math. I like math because my teacher
makes it easy to understand. My favorite animal is a horse and my favorite TV
show is Criminal Minds. I like to listen to all kinds of music, but my favorite
singers are George Strait and Luke Bryan. When I grow up, I want to be an FBI
agent and help others.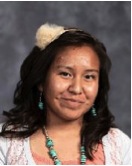 Marissa Morgan
Marissa Morgan
I am Water-Flows-Together (Tό aheedlíinii) born for Red-Running-into-Water (Táchii'nii), and I am part of the Mexican Clan (Naakaii Diné) and Black-Streak-Wood People Clan (Tsi'naajinii). I am of the Diné people also known by the name "Navajo." I am from the Lukachukai, Ariz., on the Navajo Reservation, but I currently reside in Gallup, N.M.

I am the oldest and only girl in my family. I love my family because they are my foundation and without them, I have no idea where I would be today.

This is my senior year and I am so busy with school. Being a nerd does take a lot of work, although I balance it out pretty well. I am on the cross-country team and did track and field in previous years. I love cross-country because it is fun and you can push yourself to the limit. I am also in the Gifted and Talented Reading Program because I am a huge bookworm. I love to read because it's my escape.

I am proud to say that I will be a Navajo Preparatory School graduate. Throughout my four years at Prep, I have changed into a different person. And because of Eve's Fund, it is possible for me to finish my last year at Navajo Prep. It was lovely to actually meet and get to know everyone from Eve's Fund in person when they came to Navajo Prep. Thank you again Eve's Fund!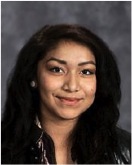 Tesla Sleepy
I am 15 years old and a freshman
at Navajo Preparatory School. I like many sports, including softball, volleyball,
basketball, and track and field. So far at Navajo Prep I have played volleyball.
It is very fun and exciting here being at a preparatory school. I was going to
do basketball but I thought it was better to focus a bit more on my academics.
I
live with my mother, her boyfriend, my older sister, and two little brothers.
My older sister is attending college classes at San Juan College. My younger
brothers are two and four years old.
I spend most of my days after school at home doing homework and studying. When I am done, I help my mother with my little brothers and the two kids my mother babysits. My favorite things to do when I have spare time are to long board, spend time with my friends, and bake. I am very interested in Le Cordon Bleu, a culinary school in Phoenix, Ariz. I want to learn how to cook and bake professionally.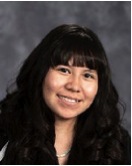 Leisha Yazzie
I am currently a 10th grader. Last year I was
selected for the Eve's Fund scholarship and this past year has been good to me.
I kept my grades up and am doing well here in the dorms. It is kind of a
struggle for me this year because there are more classes and more homework to
deal with, but I find ways to get through everything. The Eve's Fund
scholarship has helped my family and me a lot. The scholarship that I have now
will help me in the future to go to college. My goal is still to become a
doctor in pediatrics.
Isaiah Yazzie
I am a junior and this is my second year receiving the Eve's Fund Scholarship.
After high school I want to attend the Uniformed Services University of
the Health Sciences in Bethesda, Md., and get a master's degree in the medical
field. Then, I plan to go to an Ivy League school to get my Ph.D. My goal is to
become a physician in the U.S. Public Health Service Commissioned Corps.

Twenty years from now I see myself being the change, not only for me, but also
the people I will help. For all my grandparents, relatives, and mentors who
helped me get though my ups and downs, I want to help them in return and make a
better, more suitable and prosperous life.

As a doctor, I will fight against disease and poor health conditions all over
the United States. I will change people's lives and find a new cure to make our
world a better place.
________________________________
Because
not every Native American student can attend Navajo Preparatory School, we plan
to expand the reach of our scholarship program to include tuition assistance at
vocational and technical schools, and other high-school level programs.
If you would like to make a personal or corporate donation to support the Scholarship Fund,
please click the Donate button below or send a check to Eve's Fund for Native American Health Initiatives, PO Box 73, Dalton, MA 01227. Thank You!

________________________________