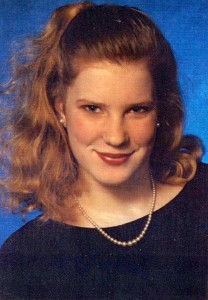 Eve Erin Crowell
November 4, 1974-February 24, 2005
Today, November 4, would have been our daughter Eve's 39th birthday and of course we are thinking of her and remembering her today as we do every day.
When a parent loses a child, they become responsible for that child's legacy. Through our work with Eve's Fund for Native American Health Initiatives, we have tried to dedicate ourselves to helping at-risk youth by giving them hope for a better future. Eve would have wanted us to carry on, not to grieve too long but to act in a way that honored her life. That is what we've tried to do.
Some of you knew Eve well, but there are so many Eve's Fund supporters who never met her. Today we would like to reflect on some of her personal qualities and share them with you.
Against the backdrop of her tragic death and human struggles, these are some of the things we want people to know.
Eve was an outstanding athlete and she loved to be outdoors.
Swimming and skiing were her best sports, but she loved mountain biking and running as well. The first time we took Eve to a Water Babies class, she could swim on her own. She was on several different swim teams in elementary and junior high school, and as a young adult, she started competing in triathlons.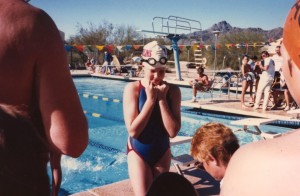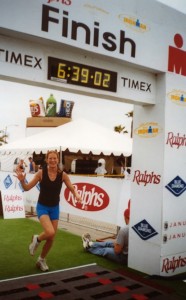 At age 6, Eve won a kids' slalom race after five days of ski school. She went on to become an advanced skier and was fearless on any mountain.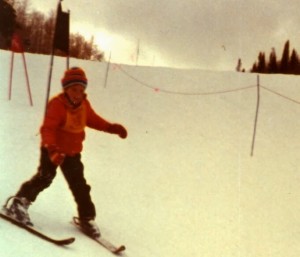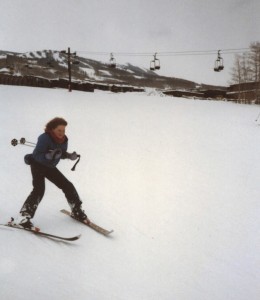 Eve loved babies and children.
From the time Eve was about 3 years old, every time she saw a baby she would stop and talk to them and try to make them laugh. This continued into her adult life and we always warned her that some parents might not appreciate a stranger acting that way.
One year on Halloween (her favorite holiday) she even dressed like a baby and wore the costume all day. She worked as a nanny during part of her college years and then worked in a group home for troubled kids for a year before attending law school.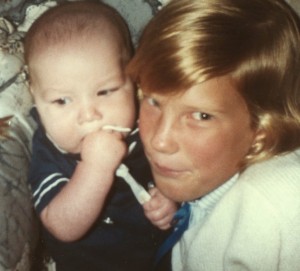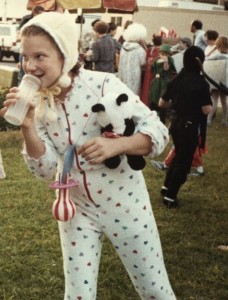 Cats, dogs, hamsters, gerbils, rabbits, birds—Eve loved all animals and treated her pets like royalty. She usually had a cat cuddling with her under a favorite duvet and was devastated for days when one of her pets died.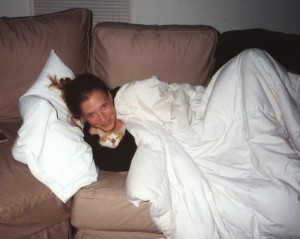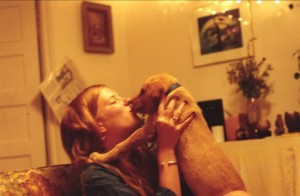 Eve had musical talent.
Eve enjoyed music and had a beautiful singing voice. She sang before she talked and took classical piano lessons for many years. Except for when she was sleeping or working, Eve always had music playing.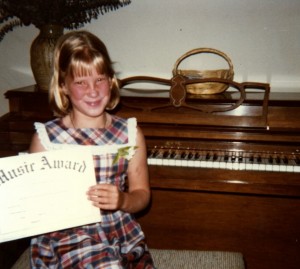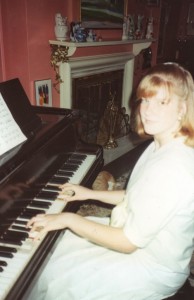 Eve was a gifted student.
From a very young age, Eve showed a strong aptitude for learning. She started kindergarten two months before her 5th birthday and was always one of the youngest in her class. She loved to debate in the classroom and although her teachers didn't always appreciate her contrarian views, they often ended up agreeing with her. She was never meant to be anything other than a lawyer, her chosen field.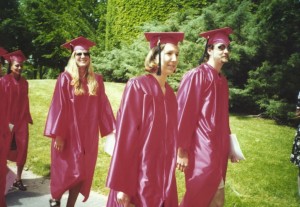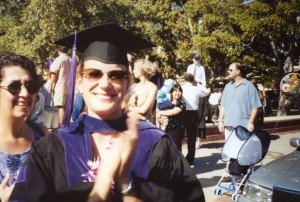 Eve's family, friends and colleagues meant the world to her. Eve was a loyal and generous person and had many happy times with those around her. Eve had a big heart, a beautiful soul and an infectious laugh…she was unforgettable.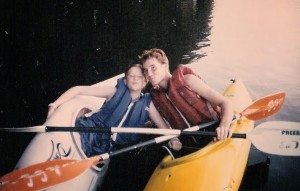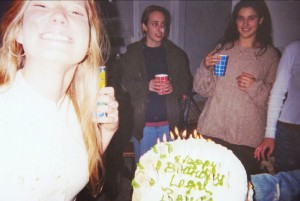 Happy Birthday Eve, on your 39th. You will always be our special daughter.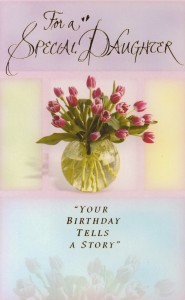 To all our "Friends of Eve's Fund," thank you for letting us share our memories and for being part of our daughter Eve's legacy.
Barbara Crowell Roy, President Bob Crowell, Founder & Chair
barbaracrowellroy@evecrowellsfund.org bobcrowell@evecrowellsfund.org


To learn more about Eve and see lots of photos, you can visit her memorial website at:
http://evecrowell.com
. We would appreciate it if you would sign the guestbook at
http://goo.gl/1EMh6n
, even if you never met Eve.
Please post your comments below. It would mean so much to us.
Thank you.
Please click here to donate in Eve's memory or someone else's.