Thanks to the generous support of individual donors, we've reached 70% of our Holiday Scholarship Campaign goal of $10,000. We're almost there, but we need your help before this year's campaign ends soon.

If you haven't had a chance to donate yet, please do so now by clicking the donate button below. Every dollar you give can help change the life of a young Navajo student who, against many obstacles, intends to graduate from high school and get advanced education.
Want to see what a difference an Eve's Fund Scholarship can make? We'd love for you to meet our seven "stars," at Navajo Preparatory School in Farmington, New Mexico. For each of these young people, an Eve's Fund Scholarship has helped them continue pursuing their educational goals and aiming for a brighter future.
I am currently a freshman attending Navajo Preparatory School. I would like to thank you for awarding me the Eve's Fund scholarship. Thank you for helping me with my education so I can go further in life. I am determined to attend Johns Hopkins Medical School and become a general surgeon. After that, I would like to help out my people with their medical needs.

Coming from a single parent home with five siblings, this scholarship will help me out financially. Times are tough right now. This scholarship is important because it's a good start to helping me with school and allowing me to concentrate on what is important for my education. With your help, I am one step closer to achieving my goal.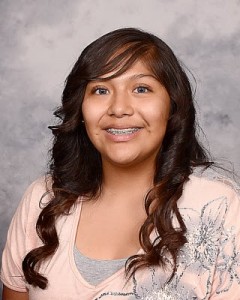 Shaniya Katoney, Senior
I am 18 years old and I am from Klagetoh, Ariz. I have two siblings and my mom is a single mother. She works very hard to provide for my siblings and me. My nephews also live with us.

My favorite sports are volleyball, cheerleading, and track. I love to run, too. I think running clears my mind all the time. My favorite type of food is Italian because I love ravioli and lasagna. I also like spaghetti and pizza. My hobbies include riding horses, swimming, cleaning, and reading.

I have many goals that I want to accomplish during my senior year of high school. I want to complete my Senior Atsa' Exhibition project. My project is about team roping and I am doing well with it so far. I want to graduate with straight A's and have a high ACT score. After I graduate, I plan to attend the University of Nevada-Las Vegas and major in criminal justice. I want to major in criminal justice because I have liked it ever since I was a little girl. This scholarship will help my family in so many ways and will help me get the best education possible for myself. I will study extra hard and prove to everyone that I can accomplish my goals and make my dreams come true.

Thank you very much Eve's Fund for this scholarship. I appreciate it very much and hope that future students get to have this opportunity when they apply for the scholarship, too.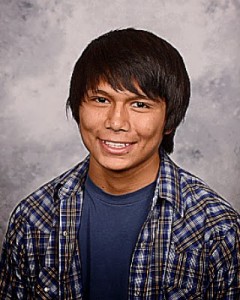 Jeremiah Tallas, Junior
I'd like to thank you so much for making an awesome impact on my life. It is such a generous gift and honor to have received this scholarship. It not only helps me but my entire family as well.

After I am done with high school, I would like to go to the Institute of American Indian Arts (IAIA). I'd like to major in photography and minor in creative writing. With education, I can help people see and understand the world from an entirely different perspective through writing and photography.

One thing that I want to make known is that a lot of families on the reservations all over the country are suffering from the same things. There have been huge suicide rates, drug use, violence, and alcoholism that our people are struggling with. Using my education in writing and photography I can make a powerful statement that will cause change.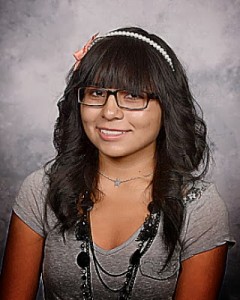 Nizhoni Tallas, Freshman
Nizhoni Tallas
I was raised on the Reservation and grew up there basically my entire childhood until moving to Phoenix for my teenage years. That is when I started losing sight of what was most important. I moved back to Rough Rock three years ago. I was lost for a bit until I encountered Jesus. From there, life hasn't been all that perfect, but it has been so much better and greater than it would have been if I hadn't made that decision. Now that I'm at this school with your help, I can take my interests to a whole other level.

I'm in the 9th grade. I love to sing, dance, hang out with friends, and spend quality time with family. I'm currently on the soccer team and involved with several clubs like art club and youth leadership. It's super fun to be part of such cool clubs and experience a lot of new things. Being on the soccer team was awesome, too, because we all worked together to get better at our skills. It also helped me get settled into this new school.

In my future I hope to go to a university that offers science classes and get my Ph.D. I was also thinking about going to a Bible college for a couple of years. I'm interested in getting to know my God even more in an environment where my faith can blossom and I can still be on my way to getting a degree. The subject I might consider studying would be environmental science because it's very similar to environmental engineering, which is what my older brother is currently studying in college.
When I get a degree, I can apply my skills to the issues we have with our water, agriculture and other issues that may come up in the future. I can also teach people about the importance of taking care of our earth and how to protect it or better conserve our limited resources.
Going to school at Navajo Prep is a great opportunity because of how the school prepares you for college and makes you a more independent individual. I'm also Christian and have faith that God will give me the strength and guidance to go through high school with ease and have tons of fun doing so.
Thank you for giving me such a generous gift that will keep me going to a really good school like Navajo Prep. I'm so thankful for this scholarship. It's just great to know that I don't have to worry about paying for school. When my parents and I first heard the good news we all felt a sense of relief, which is great because we've been going through financial problems recently. I will try my best to keep my grades up and continue to be involved with school as much as I can.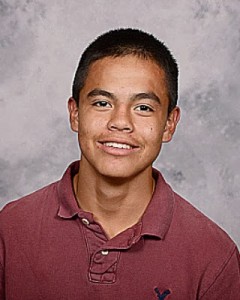 Isaiah Yazzie, Senior
I'm now in my senior year! As of right now, I am in two sports at the same time. I run cross-country and play football. Just last week my cross-country team placed 3rd as a team and I came in 20th as an individual. For football we are currently 3-0.

As for my academics I have all A's and I am trying to stay on top of my senior project. I decided to learn how to landscape for my senior project. At first, I did not have a good idea where I wanted to landscape, but then I got an idea to landscape around one of Navajo Prep's dormitories. This is also a way I can give back to Prep for everything the school has done for me.
I have decided for sure that I want to become a podiatrist because there are not many who work on the Reservation and an even smaller percentage who are Navajo. They play a big role with people who have diabetes, and I have many family members who have this health condition. I want to let people on the Reservation know how important it is to take care of your body and especially your feet if you have diabetes. I want to make people aware of this big issue.
I am currently a junior at Navajo Prep and this is the third year I have received an Eve's Fund scholarship. This year as a junior has been pretty fun. There's not as much stress as last year. But at home things got a little hard. My mom was laid off from her job. She works part time, but still it's kind of hard. Since my sister goes to Navajo Prep with me and she got the Eve's Fund scholarship, too, it will help my family. Because of the scholarship, my mom didn't have to worry about paying my school fees. Thank you Eve's Fund for giving me this scholarship again. It has helped me to continue school here at Navajo Prep.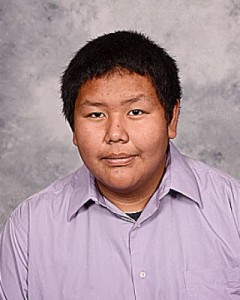 Leonard Blackhorse, Freshman
I am very fortunate to be attending Navajo Prep and with the scholarship from Eve's Fund, I will be able to help my family with our financial problems. You see my family of six lives off less than $1,000 a month. Our house had to be torn down because it was a dangerous living environment so now we have to pay rent in a new housing situation.

My mother earned her GED and is now attending San Juan College to get into the nursing program. My father has finished high school but he is disabled because he was bitten by a brown recluse spider. He now has kidney failure and has to get dialysis three times a week.

It means a lot to me that I have won this scholarship. Now I can contribute to my family by helping them with our financial problems. Not only will this scholarship benefit me but also my family. So thank you again. This scholarship will help me.
——————————————————————————————
How You Can Help
Please help us raise $3,00 more dollars to provide more scholarships to worthy "star" students in the year ahead. We rely on donations and grants to carry out our mission and are grateful for your contribution of any amount. Every dollar will be put to good use. You can make an online donation through our secure site by clicking the button below: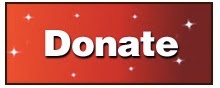 Eve's Fund for Native American Health Initiatives
PO Box 73
Dalton, MA 01227
Please include your email and mailing addresses so we can update our records.
We don't want to lose touch
.
——————————————————————————————