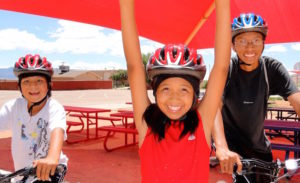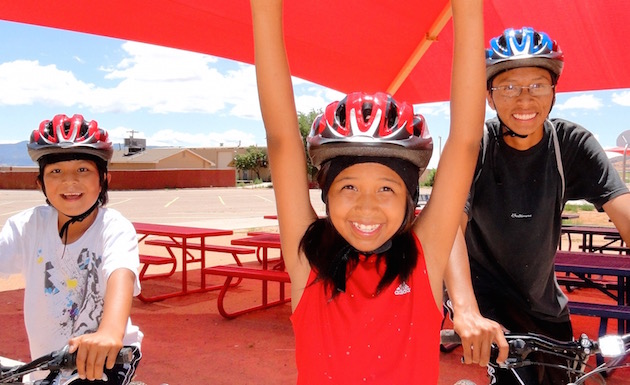 Eve's Fund launched it annual holiday fundraiser today, November 29, on #GivingTuesday 2016. Today is the biggest giving day of the year when people from around the world come together for a common purpose: Paying It Forward. It is also a day when you could save a Navajo child's life.
We are hoping to raise $5,000 for our ThinkFirst Navajo Injury Prevention Program, which will allow us to give safety helmets to 500 at-risk Navajo children. We will also teach these kids how to protect themselves from traumatic brain and spinal cord injuries.
For every $20 donation made online, you will be automatically entered to win an Apple iPad Air 2 (32GB), valued at $399. All donations made today through December 1, will be matched, dollar for dollar, by Eve's family.
Help us reduce the #1 killer of Navajo children, teens and young adults—traumatic injuries!
Please click below for more information and to donate through our secure site. Please note, to protect your privacy, we will not be publicizing donor names, only tracking the number and amounts of donations made.

If you prefer not to donate online, you can send a check to:
Eve's Fund for Native American Health Initiatives
PO Box 73
Dalton, MA 01227
With a big thanks from Eve's mom and the wonderful Navajo kids we serve.

P.S. We hope you will share this with your friends and colleagues and help us use social media to spread the news about the important work we are doing.