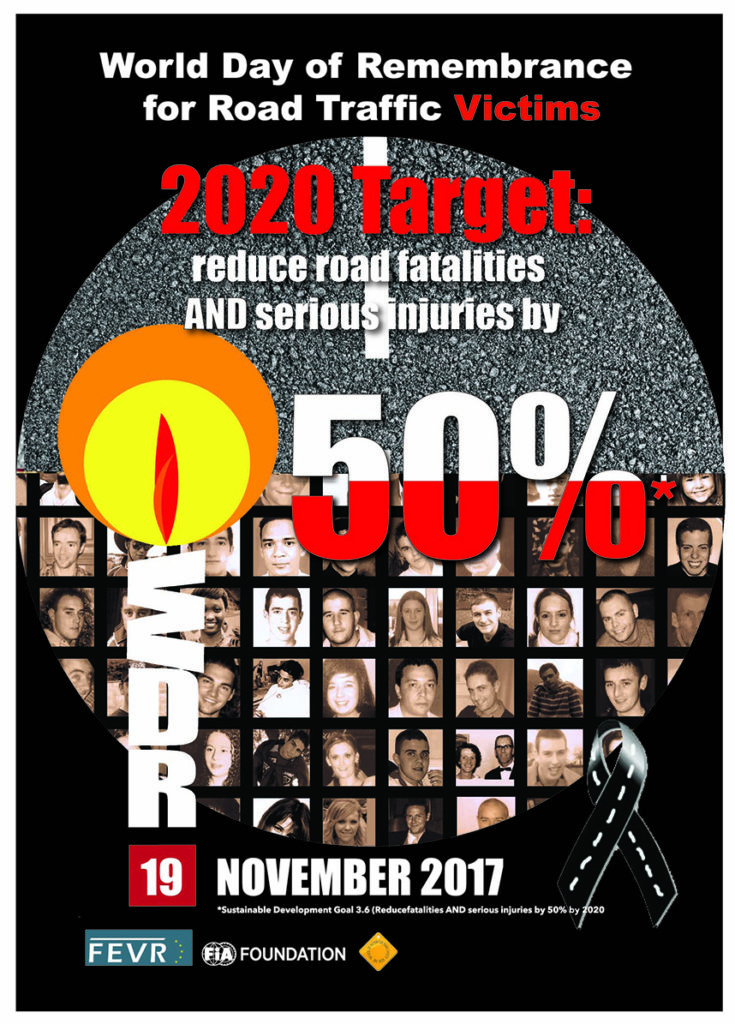 The third Sunday in November is World Day of Remembrance for Road Traffic Victims. More than 1 million people worldwide die annually in traffic crashes. How can we reduce this? By practicing safe driving behaviors and supporting traffic safety education!
FEVR (European Federation of Road Traffic Victims), the founder of World Remembrance Day, has set a worldwide target to reduce road fatalities and serious injuries by 50% in 2020.
What are the major causes of road crashes leading to catastrophic injuries and deaths?
They are as follows (in random order):
Speeding
Impaired Driving (alcohol/drugs/fatigue
Deficient Road Structure
Non-use of seat belts
Non-use of child restraints
Failing to wear motorcycle helmets
Cell phone use/texting
Since 2005, through our ThinkFirst Navajo Injury Prevention Program, we have been teaching school-aged kids and young adults across the Navajo Nation how to prevent fatal and disabling injuries. We address all of the above -mentioned causative factors in each of our presentations.
We are a chapter of the ThinkFirst National Injury Prevention Foundation and use their age-appropriate evidenced-based curriculum to help people reduce the risk of injury.  Sadly, we are the only chapter operating on a federally designated Native American reservation, where injury rates are 3-4 times the national average.
To date, we have taught more than 50,000 young people how to reduce risky behaviors and stay safe and we encourage everyone to share the information learned with their family and  friends.
Please contact us  if you are interested in scheduling a cost-free presentation at your school, organization, conference chapter house or any other venue. Contact us at: http://evecrowellsfund.org/contact-us/
If you are interested in learning more about how to start a chapter of ThinkFirst National Injury Prevention Foundation, contact the director at: http://thinkfirst.org/contact-us   or at: thinkfirst@thinkfirst.org.
We rely solely on the generosity of individual and corporate donors to carry out our ThinkFirst Navajo program. Your donation could save a child's life or prevent a disabling injury. If you have lost a love one from a traffic fatality, please consider making a gift today in their name and memory.