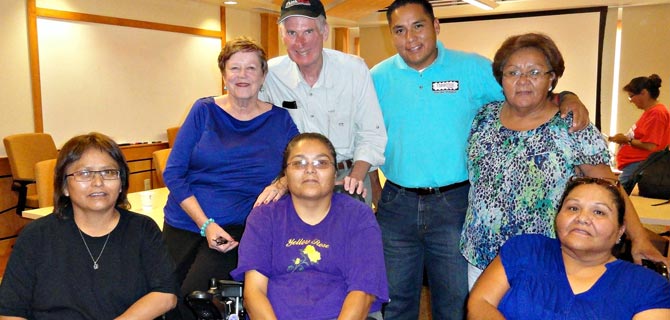 Eve's Fund is a small non-profit organization with a big mission: to promote hope and wellness for young Native Americans living on the Navajo Nation in Arizona, New Mexico, and Utah.
We accomplish this mission through our injury prevention, literacy, and educational scholarship programs. We also provide funding to local organizations and programs that share our vision.
Our founder, Dr. Bob Crowell, started Eve's Fund for Native American Health Initiatives in 2005 as a way to honor the memory of his daughter, Eve Erin Crowell. Since that time, we have developed a strong community presence and our programs have had a positive impact on nearly 50,000 Navajo children and teens.
Eve's Fund is a 501 (c)(3) organization incorporated in New Mexico. Our team includes health educators, VIP speakers, consulting partners, volunteers, and a Board of Directors. Barbara Crowell Roy, Eve's mother, oversees all programs and daily operations.