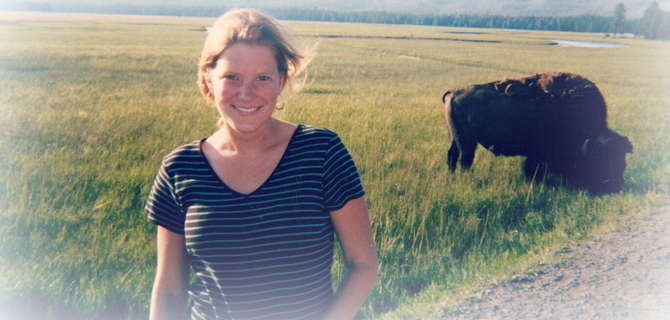 Eve Erin Crowell (1974-2005) was a much-loved daughter, sister, niece, cousin, colleague, and friend.
The daughter of Eve's Fund leaders Bob Crowell and Barbara Crowell Roy, Eve had a strong sense of justice and enjoyed fighting for underserved and disadvantaged populations. As an attorney at the Los Angeles law firm Kirkland and Ellis, Eve dedicated countless hours to providing free legal services to those in need.
Eve was a smart, sweet, and sensitive young woman who had many achievements to be proud of, whether it was completing triathlons and marathons to winning her law firm's national mock trial competition two years in a row.
But despite her successes in life, Eve fought many personal demons. From a fairly young age, she went through periods of depression, alcohol and substance abuse, and eating disorders.
She worked hard to overcome these conditions through therapy, 12-step programs, and rehab, but throughout her life she often hid her inner turmoil from those around her. To those who knew her, she was beautiful, brilliant, and funny.
On February 24, 2005, Eve lost her battle and died of an accidental drug and alcohol overdose. You can read more about her life and learn how she touched the lives of so many others by visiting her memorial website.