Board of Directors

Robert M. Crowell, MD (Chair & Founder) Eve's father, is a retired neurosurgeon with 35 years experience in the care of neurosurgery patients, including injured patients. He is qualified by the American College of Surgeons as an Instructor in Advanced Trauma Life Support. Dr. Crowell also directed neurosurgical training and stroke programs. bobcrowell@evecrowellsfund.org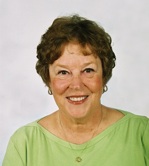 Barbara Crowell Roy (President and Secretary), Eve's mother, is an RN, holds an MBA from Boston College and a Masters in Counseling Psychology from Arizona State University. She is a licensed mental health counselor in Rhode Island and is a nationally certified clinical mental health counselor. In non-profit community service, she was the Executive Director of the Chamber of Commerce of Winchester, Massachusetts and President of Valley Forward Association in Phoenix, Arizona. barbaracrowellroy@evecrowellsfund.org

Wyatt E. Crowell (Vice-President & Treasurer), Eve's brother, is Managing Director at Barclays Corporate in London. He holds an undergraduate degree in Economics from Colgate University and an MBA from Columbia University and has more than 18 years experience in finance and business.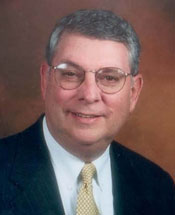 Marc Flitter, MD is a practicing neurosurgeon at San Juan Regional Medical Center in Farmington, NM, where he often cares for Navajo and other Native American patients. Marc has served as Chief of Staff at SJRMC and has participated in many community organizations in Farmington.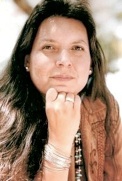 Zonnie Gorman is the Program Coordinator for the Circle of Light Navajo Educational Project, a non-profit 501c3 organization devoted to the promotion of Navajo traditions and role models for Navajo youth. As a Navajo leader, she follows in the footsteps of her father, Carl Gorman, who was an artist, respected elder of the Navajo Nation, and one of the original Code-Talkers. Her website is at: http://www.zonniegorman.com/.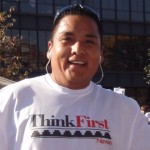 Echohawk Lefthand is Health Promotion Specialist at Four Corners Regional Medical Center. He also serves as volunteer Director of Think

First

 Navajo, Eve's Fund's injury prevention program aimed at Navajo youth. As well, he is Scoutmaster of Boy Scout Troop 928, which he created in partnership with Eve's Fund.  He served in the Marine Corps as an aviation technician and then studied engineering at Arizona State University.As President of the ASU Chapter of the American Indian Science and Engineering Society, he created the Rez Tour, a successful organization that helps Native Americans enter and stay in college. He is a member of the Navajo Nation. echohawk.lefthand@ihs.gov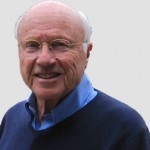 Lewis Pollock is a retired lawyer who has more than five decades of leadership experience in non-profit organizations. He has served as a trustee of the Institute of Contemporary Art in Boston, as a director of the Boston Legal Aid Society, as President of the Museum of New Mexico Foundation in Santa Fe, and as a director of the Southwestern Association for Indian Arts (SWAIA). He has a BA from Yale University and a JD from Harvard Law School.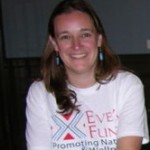 Ksenija Topic, DPM is a podiatrist at Four Corners Regional Health Center, an Indian Health Service facility on the Navajo Nation in Red Mesa Arizona. She fell in love with the Navajo people and their land while doing a residency rotation as part of her training and decided to move there afterwards. She holds a Doctorate in Podiatric Medicine from Rosalind Franklin University of Medicine and Science, The Doctor William Scholl College of Podiatric Medicine and a BA in Biology from Haverford College.

Derrick Watchman is the Chief Financial Officer for the Navajo Nation Gaming Enterprises. Previously, he was Vice President in JP Morgan Chase Bank's Native American Banking Group. He provides tribal financial and banking services. Derrick is a member of the Navajo Nation and was raised on the Navajo reservation. He is formerly the Chief of Staff for the Navajo Nation and also served as Director of Indian Affairs for the U.S. Department of Energy. Mr. Watchman holds a MBA from the University of California and a Bachelors degree from the University of Arizona.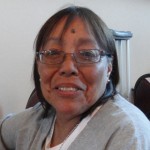 Ela Yazzie-King is is a member of the Navajo Nation and resides in St. Michaels Arizona. She has a physical disability due to a car accident that occurred when she was two years old. She was appointed by President Clinton as the first Native American to serve on the National Council on Disability. On national and international levels, she has designed, led, and/or participated in many programs in rehabilitation and disability. In all of these activities her main objective has been to educate and encourage self-empowerment to Native Americans with disabilities. She holds a BA in Psychology and Sociology and a Master of Arts in Rehabilitation Counseling. ela.yazzie-king@state.nm.us