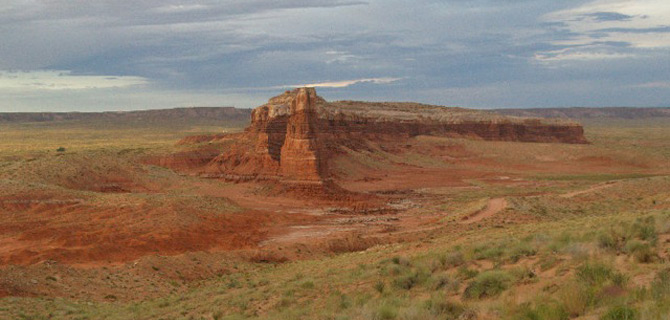 Several years before retiring from medicine, Dr. Bob Crowell began volunteering his time as a consulting neurological surgeon at Northern Navajo Medical Center in Shiprock, N.M.
The facility had no neurologists or neurosurgeons on staff, in spite of a seemingly high number of people — primarily Navajo — with brain and neurological problems.
Bob set up a free outpatient neurosurgical clinic and helped patients through consultations and referrals for surgery.
While working at the outpatient clinic, Bob learned from colleague Dr. Chris Percy that fatal and disabling injuries on the Navajo Nation were three times the national average and that no one on the Reservation had been able to reduce those numbers.
For years, Bob had supported ThinkFirst National Injury Prevention Foundation, a highly respected organization developed by neurosurgeons. He began thinking that a ThinkFirst chapter on the Reservation would have a good chance at reducing Navajo injuries and deaths.
Channeling Grief Into Action
In February 2005, Bob experienced the heartbreaking death of his daughter, Eve. Knowing that Eve would want him to carry on his volunteer work with the Navajo people, Bob decided to dedicate his remaining years to helping those in need.
Working with Chris Percy, who had developed relationships with Navajo leaders and communities over the years, Bob held a series of meetings about the proposed ThinkFirst Navajo program. To insure the acceptance and success of the program, it was important to achieve consensus from the Navajo people.
After much discussion and a unanimous vote, Eve's Fund was established in June 2005 as a 501(c)(3) non-profit. ThinkFirst Navajo became the organization's flagship program.
Since then, the Navajo people have come to Eve's Fund to address other areas of need on the Reservation. We've established other programs — including suicide prevention, literacy and educational scholarships — that are in concert with our mission of promoting Native hope and wellness.