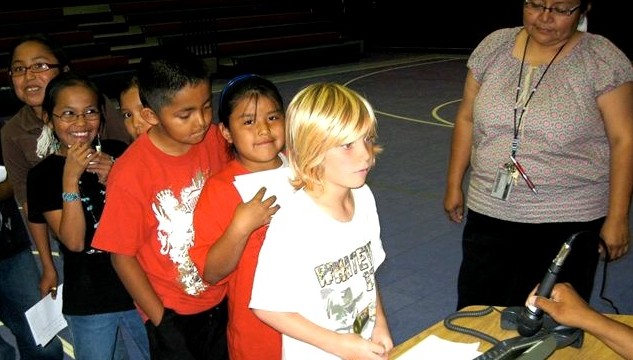 In May 2009, we co-sponsored a Children's Writing Workshop for about 250 students on the Navajo Nation. Well-known Magic Tree House book authors Mary Pope Osborne and Natalie Boyce worked with Navajo teachers in developing a program to boost the students' skills.
Over several weeks, students in grades 3-5 wrote personal stories, letters to Eve, and poems, which were all read by Mary and Natalie. The school then held an awards ceremony for all participants, which included an "appearance" by the authors via speakerphone. They talked with students, answered questions, and commented on some of the students' work. The children were thrilled to speak with such a famous author.
Want to read about other previous community initiatives? Check out these links:
Boy Scout Troop 928
Tour de Rez
Digital Storytelling Workshop
Girls Summer Camp
Red Eagle Challenge
To apply for financial support from our Community Initiatives program, complete our Funding Application.