Girls Summer Camp
Eve's Fund teams up with GLI to sponsor girls summer camp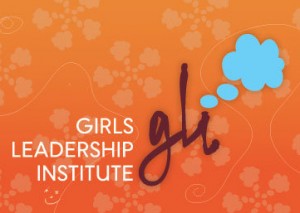 In the last week of July 2010, Eve's Fund for Native American Health Initiatives and Girls Leadership Institute put on a day camp for about 20 young Navajo girls at Red Mesa School near the Four Corners.
Girls Leadership Institute (GLI) is a remarkable organization, which teaches girls assertive self-expression, emotional intelligence, and relationship expertise for success in leadership and life. Their mission ties in beautifully with our goal of promoting Native hope and wellness especially among young people. Before this year, there had been no summer camp activities available for Navajo girls.
Eve's parents, Dr. Bob Crowell and Barbara Crowell Roy, Darlene Begay and Echohawk Lefthand joined the GLI leaders and nine counselors to guide campers through an inspiring and memorable week of fun-filled empowering activities.
What were the results of the day camp? Almost all the campers said they were delighted with the program and would recommend it. During the camp, some Navajo girls changed from reticence to smiling, energetic activity. At least two girls proclaimed they had made new best friends.
Two substantial lessons were learned: Lack of transportation to the school decreased attendance, and rented busses will increase the turn out.  Also, further modification of the curriculum to the Navajo tradition may increase attendance.
Leaders, counselors, and campers proclaimed the program a solid success. GLI and Eve's Fund plan to repeat the event next year, if funding is available. The  happy expressions on the campers' faces showed that Eve's Fund is making a difference in the lives of young Navajos
We hope that the Eve's Fund-GLI partnership will be a long-lasting one.
Please don't miss the slideshow below. It shows how fantastic the camp really was!