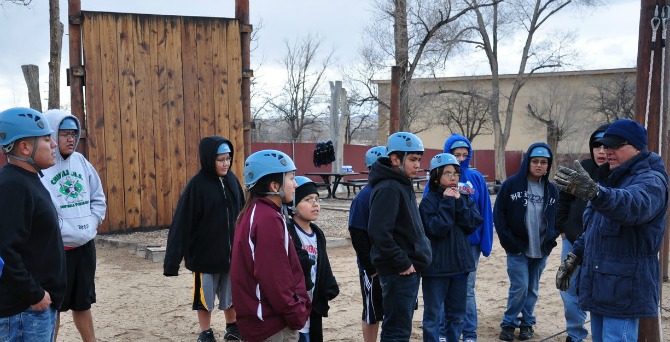 Red Eagle Challenge (REC) offers outdoor experiential adventures to foster self-esteem, teamwork, hope, and wellness for at-risk youth. In partnership with REC Director Orlando Pioche, Eve's Fund obtained a grant to buy new kayaks, giving more young people an opportunity to participate in river trips.
In addition, we supported the building of an indoor climbing wall so REC participants would be able to climb regardless of weather conditions.
Want to read about other previous community initiatives? Check out these links:
Boy Scout Troop 928
Tour de Rez
Children's Writing Workshop
Girls Summer Camp
Digital Storytelling Workshop
To apply for financial support from our Community Initiatives program, complete our Funding Application.