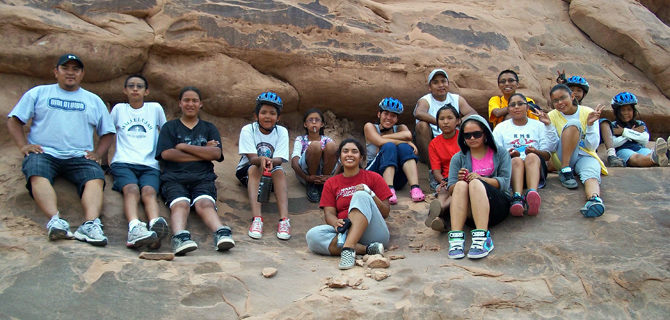 Current Programs on the Navajo Nation

When Eve's Fund began in 2005, our primary focus was injury prevention: finding a way to lower the rate of traumatic brain and spinal cord injuries among Navajo children and teens. We started our ThinkFirst Navajo program for this purpose.
After spending more time with young people on the Navajo Nation, we learned that with all the troubles in their lives, they were in desperate need of hope.
With this in mind, we expanded our mission and developed the Magic Tree House Teaching Bookshelf program for elementary school students. This program gets students excited about reading and learning…and opens their minds to a world beyond the Reservation.
In 2011, we created the Eve's Fund Scholarship program to give high school students hope for a better future through education.
Navajo Nation Community Initiatives
Through the years, we've also provided funding to local organizations and events through our Community Initiatives program.
Current recipients include NavajoYes, a program geared to fitness and youth empowerment and Native H.O.P.E., a suicide-prevention program for high school students.