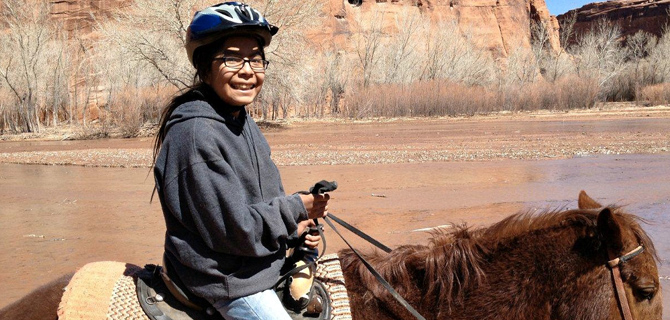 In addition to providing injury prevention, literacy, and educational scholarship programs to young people on the Navajo Nation, we also offer funding to local organizations that share our vision. We call this our Community Initiatives program.
Current funding recipients include:
NavajoYES: A non-profit program geared to fitness and youth empowerment across the Navajo Nation (Diné Bikeyah).
Native H.O.P.E.: This suicide-prevention program teaches Native high school students how to "break the code of silence" and reach out for help when in emotional distress.
Previous initiatives have included, Boy Scout Troop 928, the Tour de Rez program of NavajoYES, Children's Writing Workshop, Digital Storytelling Workshop, Girls Summer Camp, and Red Eagle Challenge.
To apply for financial support from our Community Initiatives program, please complete our Funding Application.