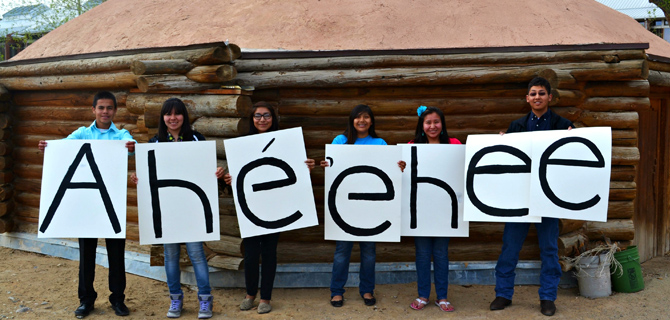 Research shows that nearly 50% of Native American students drop out of high school. Of those who do graduate, only 5% go on directly to four-year colleges.
We created the Eve's Fund scholarship fund in 2011 as a way to address the significant educational needs of high school students on the Navajo Nation.
Our first recipients were all students at Navajo Preparatory School in Farmington, N.M. At this academically challenging residential high school, nearly 90% of the graduates go on to higher education.
To be eligible for assistance from Eve's Fund, applicants must demonstrate financial need, scholastic potential, and leadership skills. Each Navajo Prep scholarship recipient receives $1,000 to cover the school's required student fees.
In 2013, we expanded the Navajo scholarship program to include financial assistance for students attending post-secondary vocational or technical programs. Recipients can use scholarship funds for school fees, books, or other needed school supplies.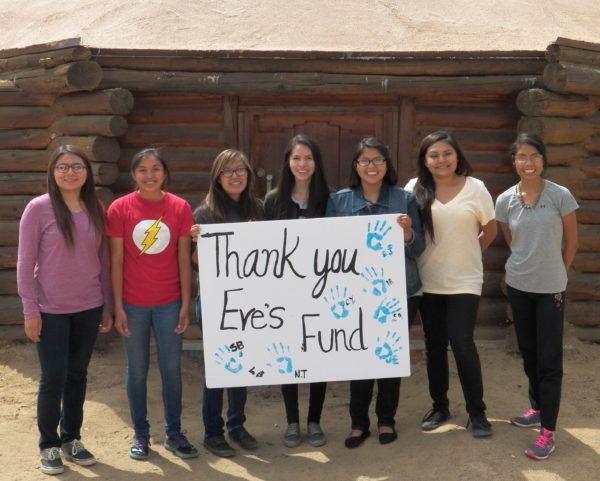 Click the links below to learn more about these incredible students and how our support of their education is transforming their lives and giving them hope and opportunities for a future. 
Hear stories from our 2016-2017 Navajo Prep Scholars  (Video)
Learn about our new scholarship in Michael G. Yazzie-King's name  (Video)
Meet our Eve's Fund 2015 Scholarship Recipients
Here are our Eve's Fund Scholarship Stars
Feedback from our Eve's Fund Scholarship Students
Eve's Fund to offer scholarships to Native American High School Students