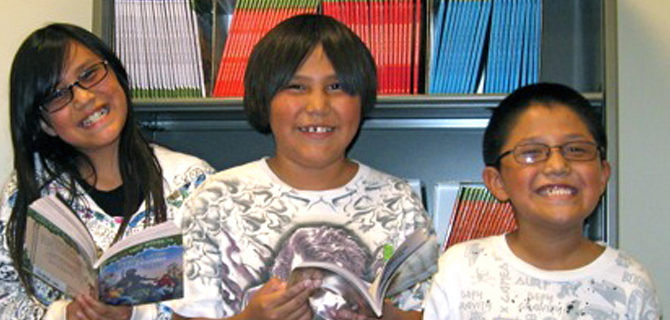 Our work to get Navajo students excited about reading began in 2008 when we partnered with Mary Pope Osborne, author of the best-selling Magic Tree House book series. As our first joint project, Osborne gave presentations to more than 1,800 children on the Navajo Nation and her publisher, Random House, donated 2,000 books.
The results were immediate. Students' enthusiasm increased, their reading habits improved, and many earned higher grades. For some of the children, it was the first book they had ever owned.
Building a Passion for Learning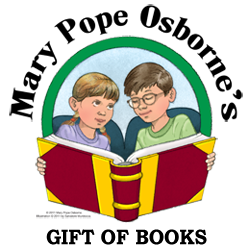 Since then, we've continued working with Osborne to increase literacy in Navajo schools. Our current program started when the Magic Tree House team donated thousands of books, organizing them to function as a powerful teaching tool that we named a Magic Tree House Teaching Bookshelf.
Each Teaching Bookshelf includes boxed sets of the original 28 titles in the Magic Tree House series. The sets contain 20 copies of each book, so teachers can borrow the box for one title and have enough copies for their whole class.
At schools with a Teaching Bookshelf, teachers find it easy to make connections between the Magic Tree House books and the class curriculum. As a result, students are enjoying reading more and learning about a wide range of topics.
To date, our Magic Tree House Teaching Bookshelf program has made an impact on more than 3,000 elementary students on the Navajo Nation.
We continue to be grateful for book grants received from First Book through the generous support of Mary Pope Osborne's Gift of Books and the Classroom Adventures Program.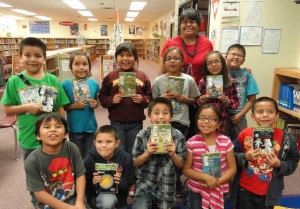 Click to view our Magic Tree House Teaching Bookshelf photos