Today, November 4, 2015 would have been our daughter Eve's 41st birthday. Eve loved to celebrate her birthday and usually insisted on a party. Here she is on her 1st birthday, 40 years ago, just up from a nap. Those of you who knew her will always remember her on this day.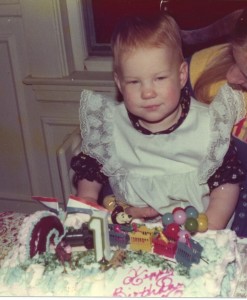 Sadly, Eve's 30th birthday was her last. No parent ever expects to bury a child. Our children are our legacy. If they precede us in death, we have to find the strength to continue their memory, their values and honor the things that were important to them.
We established Eve's Fund for Native American Health Initiatives ten years ago for this purpose. Eve grew up in Arizona and was keenly aware of challenges young Native Americans faced living in the great Southwest. She was troubled by the poverty, inadequate housing, and difficult conditions she witnessed when visiting Native reservations. She believed in fighting for the rights of underserved populations.
If Eve had lived, she would have continued to provide pro bono legal services to causes near and dear to her heart. Through Eve's Fund, we bring hope and wellness to young Navajos through our literacy, injury prevention, and educational programs.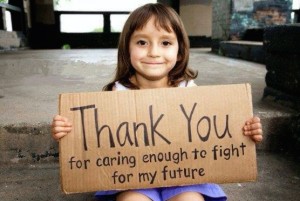 We are grateful for the support that our friends, family, grantors and partner organizations have given us in that past 10 years. We hope you will help us celebrate Eve's life and legacy today. Please remember Eve and Eve's Fund in any way that you can.
It would mean a lot to us, if you would share any thoughts you have about Eve and the work we are doing in her memory at:
Eve Crowell's Guestbook.
We remember Eve in photographs, on her website at: http://evecrowell.com.
You can learn more about Eve and the mission of Eve's Fund  at: http://evecrowellsfund.org/about/about-eve-crowell.
Finally, if you would like to make a donation in Eve's memory or in honor of someone dear to you, please visit our new secure donation page at:  https://donatenow.networkforgood.org/EvesFund-ThinkFirstNavajo.
With sincere thanks and gratitude from Eve's parents,
P.S. Please share this with your friends and colleagues.